If you want a positive timeline and a Star Trek future we are going to have to think in that direction. Out of any box, and boldly go where no one has gone before.  The founders of the Nova Gaia Foundation are doing just that.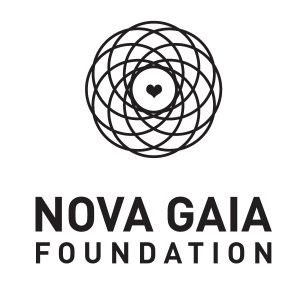 The Nova Gaia Foundation is actively developing a real world, multi-user, mobile / mesh / open source  application based on DA-TA and Nikola Tesla inspired technology, translated to iOS and HTML5 applications.
Application Features: Energy gateway communication access, DA-TA exchange, peer-to-peer philosophy sharing economy solutions and community based multiple payment project participation.
When you work on something that combines both the spectacular and the relatable, the hyperreal and the real, it suddenly can become supernatural. The hypothetical and the theoretical can become literal. – JJ Abrams
Imagine being able to connect to multiple timelines and dimensions, travel through stargate communication systems as part of our natural evolution of education and interaction. There are so many positive, solution based concepts and patents in action all over the planet. Until now, mostly controlled by black-ops military corporations and SSP's. The landscape has changed and we are transitioning into the positive application timeline and guess what…. there's no way back.  Just a positive leap forward.
Funding
The Nova Gaia Foundation founders, lead by Rob Crabtree, have launched a funding campaign at Angel List to attract the best expertise, collaboration and seed investment at angel.co/nova-gaia-foundation.
Funding will support the development including: Interface design, DA-TA mapping, UI/UX design, a small 'core team' of back and front end iOS / HTML developers for prototyping, database architecture, tech development, de-bugging and delivery of the applications. Initial brand identity & social media strategy, responsive website, simple product launch campaign to social media and end user communities is included.   Visit us at Angel List to find out more.
As humanity let us ask, where are we now heading as we enter the 4th dimensional reality? Creating new eco-systems, etheric communications, knowledge exchange, new monetary system(s), a co-created new earth reality.
With over 7.4 billion+ members, NOVA GAIA – is our co-created new earth reality.
Nova Gaia Foundation – for the Betterment of Humanity